For 4 years Katya worked as a senior designer and concept artist of window displays in TSUM DLT Department Store. Besides organizational work, her job was to create and produce decorations and art objects for windows displays.

3 times a year store changed concepts of window design: for Christmas, for spring, and for the fall season. For the seasonal windows designer team was creating sculptures and neon objects. For Christmas time they made different compositions by using decor, flowers, interior objects and by constructing different theatre-like decorations.
Katya's job included the creation of art objects and decorations from ideas, drawings, and schemes to an author's production control. For 4 years of work she created a lot of projects, here is the selection of her favorite ones.
A brief overview of the process of creation of ice-cream lipstick sculpture.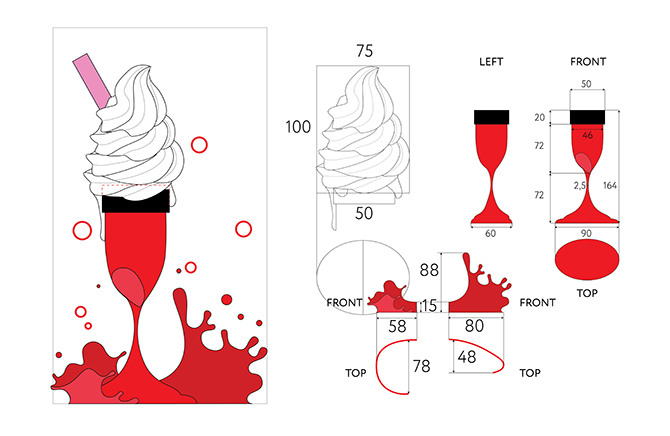 And there are some Christmas window designs and sketches.