沃洛格达
Vologda Ethnographic Expedition
In September 2016 I participated in an ethnographic expedition. Such expeditions are arranged twice a year by the leading Russian designer, blogger, and traveller Artemy Lebedev.

This time a team of 5 people travelled across the Vologoda region (Russia) for almost 3 weeks. I participated as an illustrator. Apart from Artemy and I, there were also a Vologda region specialist, an operator, and a songwriter with us.
ethnographer: Artemy Lebedev
Vologda specialist: Julia Terehova
camera man: Arkady Sobolev
songwriter: Alexander Kozlov
illustrator: Katya Murysina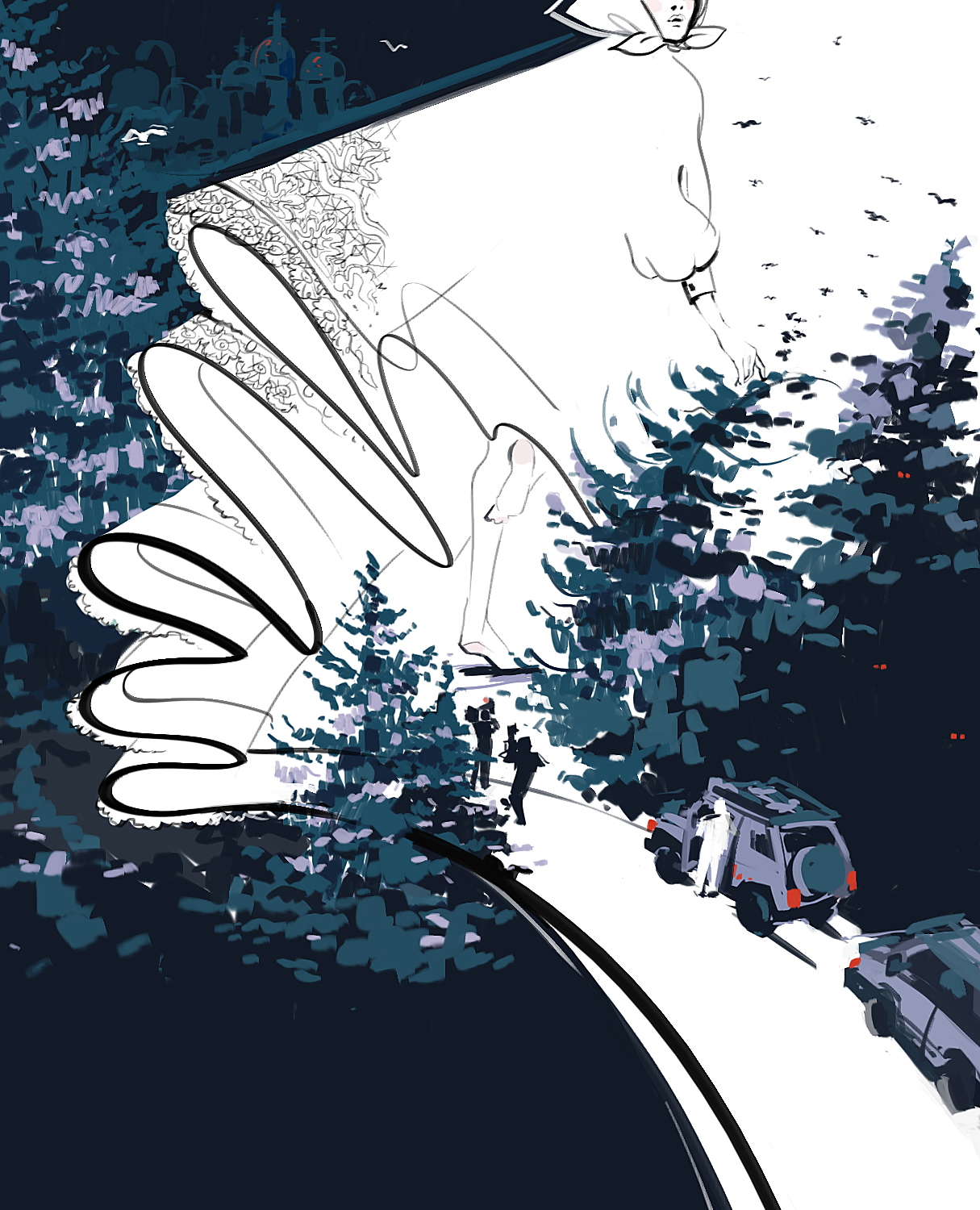 My task was to draw and publish one illustration every day. It was implied that each one should depict events and places of each particular day. The toughest part was that we would spend the whole day either driving in a car, or sightseeing, so there was almost no time for me to create illustrations. So I would give up my rest time and draw at night, or during our meals, or sometimes even in the car. Thereby, during the expedition, I made more than 20 illustrations. I have only published my favourite works here, which shows the most interesting stories of Voloda. Because they have a sketchy look I decided to reworked some of them as finished artworks. Follow the updates!